workwings in sector 63 WorkWings is a coworking space that focuses on promoting connection, creation and collaboration. Located in Noida, this place is the best alternative to conventional offices. It was built to gather in one place freelancers and professionals with different backgrounds, thus providing a space where they can communicate and shared their experiences. At WorkWings you can choose from a wide variety of desks: you can rent a quick desk, a dedicated hot desk or an island desk. Strategically place, these working stations enhance communication, thus making it easy for you to get a second opinion from one of your coworkers. The private team box is perfect for large group projects, as you can enjoy an intimate office suited for up to six people. The meeting room welcomes you with a modern design, comfortable chairs, a projector and a whiteboard.
private cabin:
A premium private space for people who want to create great products and services in tranquillity. Our private office service provides our clients with a fully furnished office workspace that can be used by a team that ranges from 3 to 100.
Its an ideal space for startups and businesses who want the whole cabin at their convenience. Special access cards provide our clients with necessary safety along with complimentary services that include access to meeting rooms, conference rooms, recreational areas and a terrace garden to break the monotony of any day.
Classic Basics

High-Speed WiFi
Air Conditioning
quality, flexibility and transparency are combined in a single space, thus the result is amazing. This share working space gathers professionals, freelancers and entrepreneurs from all industries under the same roof. The quality of services is impeccable at this spaces. Members have the possibility to work in a vibrant atmosphere, surrounded by like minded people. It is a professional, yet fun environment that aims to meet all types of business needs
other coworking space in noida
Address: H-187, Lohia Rd, H Block, Sector 63, Noida, Uttar Pradesh 201301
Phone: 095699 97998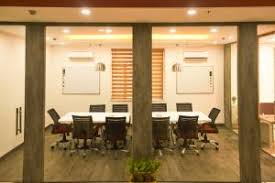 Location
noida
Login To Write A Review.
Sorry, you don't have permisson to post a review.