Trinity coworking a self-directed, collaborative, flexible and voluntary work style that is based on mutual trust and the sharing of common core values between its participants. this is a social gathering of a group of people who are still working independently, but who share values
and who are interested in the synergy that can happen from working with people who value working in the same place alongside each other.
this offers the services of office space, workspace, temporary working space, coworking space, meeting rooms, virtual space, virtual offices, serviced workspace, coworking office space, coworking community, collaborative spaces. shared space, shared workspace, shared office space, afforadable workspace, workspace, workstation, flexible desks, shared offices, networking spaces, affordable coworking space, affordable office.We are a vibrant co-working space that emanates positivity and fuels fresh ideas and collaboration. Our plug-and-play offices make it possible for start-ups and entrepreneurs to focus on success and growth while we take care of everything else.
Amenities at Trinity coworking :
24X7 ACCESS
Get 24/7 access to turnkey office space in New Delhi, available by the hour, day, month or year
HIGH SPEED INTERNET
None of us can live without internet! We provide high speed internet access to all without fail!
UNLIMITED FREE TEA/COFFEE
We provide Unlimited Free Tea,
Coffee & water.
CONFERENCE ROOM
Discuss your ideas. Get comfortable working environment with noise-proof conference rooms.
PROJECTOR
The best projector for your business, from education solutions to conference room projectors.
MAIL SERVICES
Mail is delivered throughout the day to all households on non-holiday business days.
PRINTING
Get Unlimited Black and white also Colors Printing, Photocopier,
Scanner
PUBLIC TRANSPORT
Located at prime locations of Delhi, we are easily accessible through private and public transportation.
IT/ADMIN SUPPORT
On site dedicated IT Admin available for any requirements from you end.
address; D-486, Ramphal Chowk, Block D, Palam Extension, Sector 7 Dwarka, Dwarka, Delhi, 110075
other coworking spaces near dwaraka
coworking spacs in delhi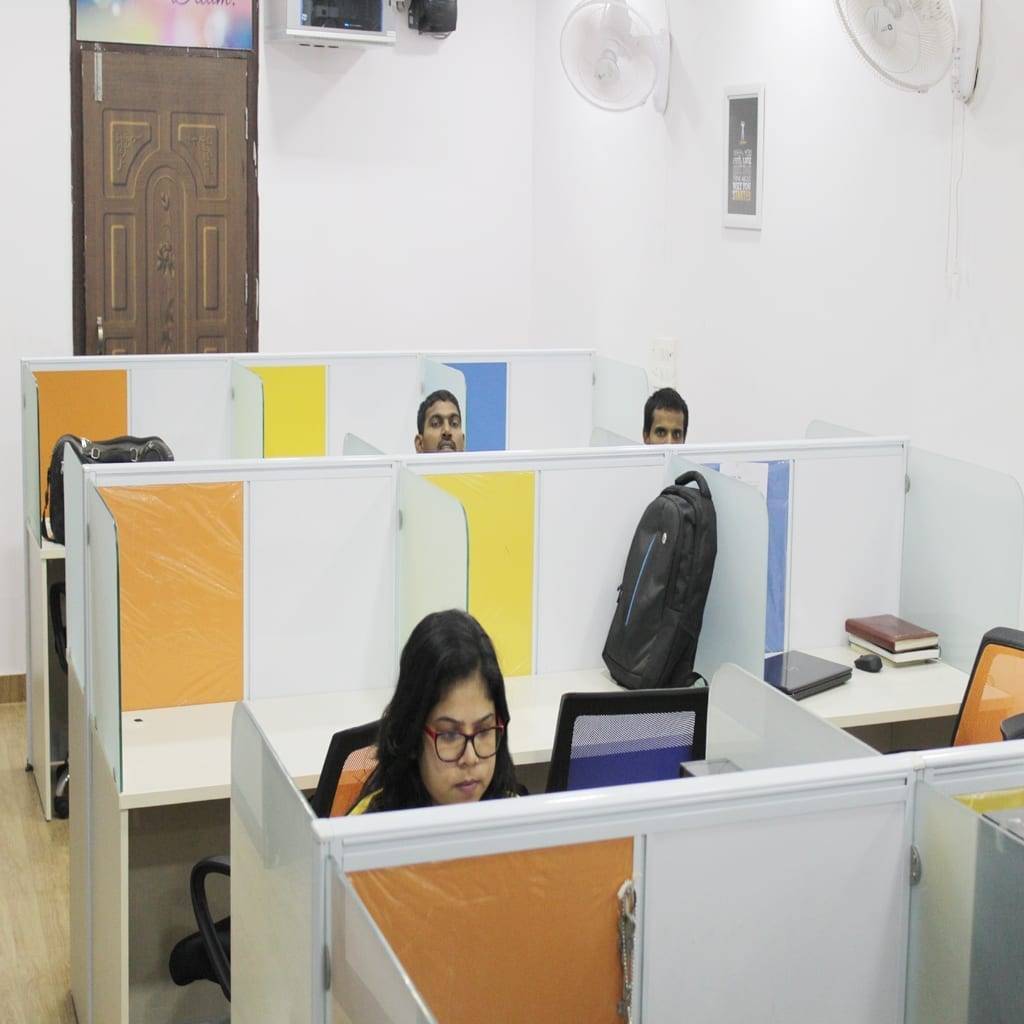 Location
new delhi
Login To Write A Review.
Sorry, you don't have permisson to post a review.