NEXT 57 in bodakdev-they offer private commercial office space for rent and coworking space in Ahmedabad. Located at S.G. Highway in Ahmedabad, this plug and play office features a green and ambient design that will inspire you. Situated in the heart of the city, it makes for an ideal space to balance work and play. Eateries like the chocolate room, little italy and cafes along S.G. Highway and Sindhu Bhawan Road are at a walkable distance. Get in touch today to schedule a visit.
A team of dedicated professionals is ready to help you with anything you need. You are welcomed to enjoy the benefits of working in a contemporary office, while having access to modern amenities and professional services. You will love this place, especially the community!
Quality, flexibility and transparency are combined in a single space, thus the result is amazing. This share working space gathers professionals, freelancers and entrepreneurs from all industries under the same roof. The quality of services is impeccable at this  spaces. Members have the possibility to work in a vibrant atmosphere, surrounded by like minded people. It is a professional, yet fun environment that aims to meet all types of business needs. Enjoy the perks of working in a flexible coworking space, thus you can customize the membership plans to your convenience. Most importantly, transparency is found in every detail, from prices to services
Next57 looks to create a fun and challenging work environment for its team members. We recognize you're going to spend more time at the office than with your family, it might as well be with awesome people with whom you learn and grow.
Our goal is to aid the growth of entrepreneurship which helps drive job growth, a major challenge in many developing countries in the years ahead. We leverage and provision, infrastructure, services, networking, knowledge and capital access to assist entrepreneurs in their growth.
Classic Basics

High-Speed WiFi
Air Conditioning

Relax Zones

Outdoor Terrace
Lounge / Chill-out Area

Phone: 088006 94695

Address: 2nd Floor, Block N, S.G. Road, Safal Mondeal Retail Park, Bodakdev Near, Rajpath Rangoli Rd, Ahmedabad, Gujarat 380056
other coworking space in ahmedabad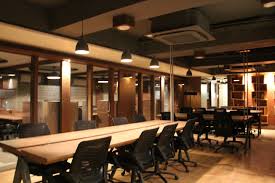 Location
ahmedabad
Login To Write A Review.
Sorry, you don't have permisson to post a review.