INNOVSPACE in coimbatore-Innovspace is into the co-working space and business acceleration and process optimization business, profoundly developing visionary brands present around the world. With pioneered expertise, our conglomerate company empowers partnered entrepreneurs /business to emerge, lead and win the competition.
It is our priority, creating unique brands, serving with care to benefit our citizens. We constantly endeavour to ease our client's business operational difficulties and to provide them with best-in-class solutions. Our priority and effort empower the superior virtue of our products and services that our customers chiefly value amongst all the primary requirements. We extend our support to develop user-friendly technologies and to build better services to present good outcome and profitable results. And always, we cherish the trust of our clients earned through outstanding reputation.
Cherish the bond between Workspace and Resources at Innovspace, since our responsibility is to provide the right support and ideal space for every associated business organization. We understand the primary requirement of every corporate business sector, and so we assist the team to find the apt atmosphere by providing the most access friendly environment.
Our prioritized focus is to ensure that the right space meets the right business team as we monitor continuously for the validated features and often the professionals well appreciate our strict infrastructure maintenance process. On due to the importance of updated office support, Innovspace is preferred first by Coimbatore's leading start-ups as well as the industry leaders.
Networking-Unlimited opportunities to connect with Start ups & Entrepreneurs
Compliance support-Assistance to Legal, Accounts, Tax & Business Consulting
Increase ROI-Winsome ambience to gain and engage customers
Mentor & Advisory Connect-Field specific Training, Mentoring and Advisory assistance
In-house startup programs-Incubation to acceleration
Branding and Valuation-Website, Mobile App, Digital Marketing
Visionary Community=Deliberate conceptual discussions
Business Advisory Services-Optimize with a range of community services
OTHER COWORKING SPACE IN COIMBATORE
ADDRESS-277/1A, Annamalai Industrial Park, Kalapatti, Coimbatore – 48.
PHONE-+91 98406 69944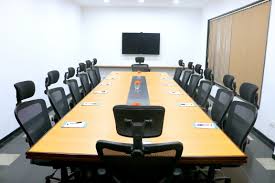 Location
coimbatore
Login To Write A Review.
Sorry, you don't have permisson to post a review.