Innov8 Rasvilas Saket is located right beside one of India's most famous shopping arena – The Select City. Pastel shades along with swings, amphitheatre and abstract cool seating installation in the dedicated recreation zones make the workplace a truly dynamic place to work at. Along the visual axis, you will find a concrete finish that exudes a strong demeanour. The rugged and a grey tone finish further accentuates the workplace, giving a more-youth centric feel. Let's revolutionise work at Innov8 Saket.
Offerings & Pricing at Innov8 Rasvilas Saket:
DESK & OFFICE SPACE
Private Offices
Choose a private cabin to work without any disturbance with world-class amenities.
Features
Starting₹ 15,199 / month
Dedicated Desks
Exclusively reserved the seat you love to work from!
Features
Starting₹ 10,699 / month
Meeting Rooms
Ideal workspace for conducting interviews, business review meetings and much more. Equipped with Noise-Proof Cabins, Hi-Speed Wifi and Whiteboards.
Features
Starting₹ 800 / hr
Event Spaces
Our event spaces can accommodate small to large gatherings of individuals with great flexibility.
Features
Starting₹ 2000 / hr
Amenities: 
Onsite Staff
Cleaning Services
Micro-Roasted Coffee
Lift access
Unique Common Areas
Air Conditioning
High Speed Internet
CCTV Cameras
Location: Lower Ground Floor, Saket Salcon Rasvilas, Saket District Centre, Sector 6, Pushp Vihar, Next to Select City Walk Mall, Delhi 110017
coworking spaces in delhi
other coworking spaces in pushp vihar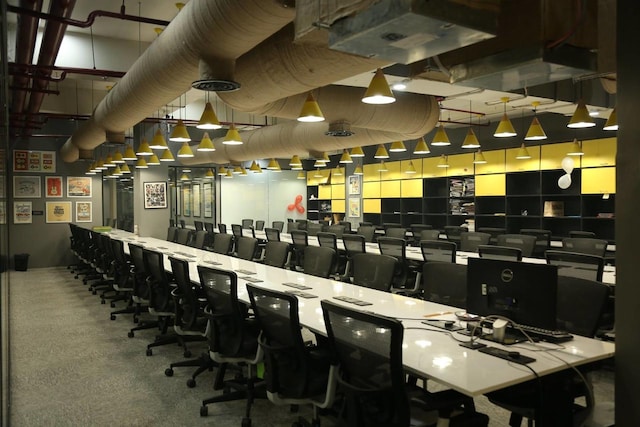 Location
new delhi
Login To Write A Review.
Sorry, you don't have permisson to post a review.