EXCELLA COWORKING SPACE in baner- Excella co-working space is designed to bring together diverse ideas, skills, people under one roof. they strongly have the urge to provide spaces which offers the flexibility  need while you go in pursuit of their dreams. they  are passionate about creating communities of brilliant minds and clever humans that have the ultimate passion to achieve their dreams and we love to help them do that.
excella have designed office spaces supplemented with all amenities and services best suited for your business. Localities influence work, this is the perfect place to unpack your next adventure. Excella has its own vibe, networking opportunities and events guaranteed to grow your network.
A team of dedicated professionals is ready to help you with anything you need. You are welcomed to enjoy the benefits of working in a contemporary office, while having access to modern amenities and professional services. You will love this place, especially the community!
fixed desk-
 High-speed internet (Fixed and WiFi)
 Cleaning Service
 Tea and coffee
 27/7 Access
 Print, copy and scanning
 Storage space
one day desk-
 24/7 Access
 High-speed internet (Fixed and WiFi)
 Tea and coffee
 Access to pantry
 Print, copy and scanning
conference room-
24/7 Access
 High-speed internet (Fixed and WiFi)
 Tea and coffee
 Access to pantry
 Projector
 10 People
Quality, flexibility and transparency are combined in a single space, thus the result is amazing. This share working space gathers professionals, freelancers and entrepreneurs from all industries under the same roof. The quality of services is impeccable at excella spaces. Members have the possibility to work in a vibrant atmosphere, surrounded by like minded people. It is a professional, yet fun environment that aims to meet all types of business needs. Enjoy the perks of working in a flexible coworking space, thus you can customize the membership plans to your convenience. Most importantly, transparency is found in every detail, from prices to services.
Address: Elite Brookland, Baner – Balewadi Rd, near Syngenta, Laxman Nagar, Baner, Pune, Maharashtra 411045
Phone: 088888 08011
other coworking space in pune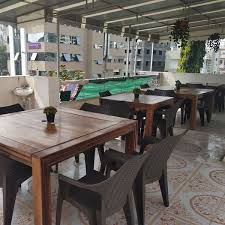 Location
PUNE
Login To Write A Review.
Sorry, you don't have permisson to post a review.