EVISION INFOTECH in hinjewadi-eVision Infotech is a premier integrated Training, Development & Consultancy services provider focused on serving the needs of new age IT industry in India. Each service comes to you with the assurance of our world class expertise and rich experience whatever your needs; you can expect the distinct stamp of world class excellence from our list of services with a strong accent on enhancing your performance in every way.
To succeed in today's tough world every individual and organization needs good way to start a conclusion how do i start a conclusion an added advantage. Our understanding of the dynamic changes in the technology landscape and quick adaptability to changes serves as an invaluable source of competitive advantage to our clients. At eVision Infotech, we work to help both tap their inherent potential and achieve their goals through structured processes. The result is performance that is sheer delight.
training room:We are providing training room on hire for conducting technical/ non-technical training. Our classroom provides flexible options for technical training, nontechnical training, and meetings.
Each room is equipped with state-of-the-art equipment. If you are looking for a classroom to deliver your own training programs during weekdays as well as weekends, our classrooms can be configured to meet your specific needs and capacity.
corperate training-
Training with eVision Infotech moves each professional higher up the career ladder with skills to match. Our corporate training model helps companies utilize the expertise of experienced trainers for their project and technology specific customized training needs. These training programs are organized for skill development and retention of the existing workforce thus reducing company's expenditure on recruitment and in-house training.
Corporate training Programs are currently offered for the following technologies and tool sets:
Software Testing
Selenium Webdriver
Appium
API Testing
BI Tools
.
Programming
RPA Tool
Blue prism
Automation Anywhere
UIpath
Cloud Computing
Address: No. 138, Office No.207, City Centre, Survey, 1, Hinjawadi Phase 1 Rd, Hinjawadi, Pune, 411057
Phone: 084462 87367
other coworking space in pune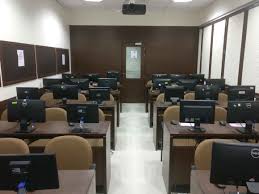 Location
PUNE
Login To Write A Review.
Sorry, you don't have permisson to post a review.