EASY DAFTAR in S.P mukherjee road-
-The driving aim of EasyDaftar is to encourage entrepreneurs& businesses by providing plug & play spaces! It is an unbelievably tedious task to figure out what space is best for you. We offer customised solutions that best fit your needs and results in precious cost & time saving. Easydaftar is the result of experiencing this painful struggle.Why make it DIFFICULT & lock up precious capital when you can make it EASY and co-work! Come be part of evolution and experience a new way of working.
We provide fully serviced office spaces without the legal, administrative and capital troubles which one has to endure before even beginning any business activities. It is quick, reliable, convenient & easy! So if you are a start-up, freelancer, solo-flyer, entrepreneur, SME or looking to get any work done in a fantastic environment of like-minded thinkers, sign up for an easydaftar and get your business rolling immediately!.
Comfortable desk & chair-We provide high quality, comfortable & ergonomic chair and table with sufficient space for all your files, paperwork, stationary & beverage mug!
Dedicated High speed Leased line-Clients are provided with high speed internet and can connect devices to the network seamlessly.
Spacious workstations-Each workstation is designed keeping in mind an airy feel. This helps in ensuring privacy as well as preventing clostrophobia
Xerox/Printing/Photocopy machines-Official work is incomplete without photocopy, printing and Xerox requirements. Facilities chargeable extra as per plan. Simply use the wireless printers.
Meeting & Conference rooms-Go professional by inviting your customers or suppliers etc. for meetings in our fully equipped meeting room, or hold conferences or events in the meeting room. Charges depend as per plan.
Fully serviced pantry-Enjoy complimentary use of a fully kitted pantry for light cooking and heating purposes.
Tea / Coffee facilities-We are big fans of the cuppa! Head over to the machine and fill your favourite tea / coffee to get your caffeine fix! Chargeable extra.
Address: 132A Shyama Prasad Mukherjee Road, SKP Group, 1st Floor, Kolkata, West Bengal 700026
Phone: 098744 48233
other coworking space in kolkata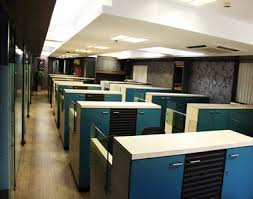 Location
KOLKATA
Login To Write A Review.
Sorry, you don't have permisson to post a review.