DEV X in vastrapur-DevX is an experience designed to support early stage, growth driven Start-ups through education, mentorship, funds and connecting them to the right investors.
they  focus on transformative and disruptive ideas to create solutions for our rapidly changing technology driven environment. By providing quality support and environment, we make sure that the selected Startups will leave the nest stronger than ever.
Flexible desk-Get a fully serviced workspace anytime as and when you want it. Our desks come with all necessities that you need to get working. Plug and play services that enable you to start off as soon as you avail the space!
Flexible options that let you choose as and when you need it.
Functionally designed desks available on first come first serve basis.
Collaborative working environment.
Complimentary Beverages and printing facility.
High-Speed Wi-Fi
Dedicated desk-Our Dedicated desks offering comes with permanent desks for you and your team with lockable storage facility to ensure privacy and security. Create your own niche amidst a buzzing community of like-minded individuals and get the most out of our collective of Experts and Innovators. You can book these on a monthly or yearly basis.
Dedicated functionally designed desks available.
Collaborative working environment.
Complimentary Beverages and printing facility.
High-Speed Wi-Fi.
Private cabin-Reap the benefits of a co-learning environment without compromising on privacy. We offer exclusive spaces with top-notch amenities to further your productivity.
You can choose from the below offers:
Multi-seater Cabins: Get your team their own space, regardless of the number of members.
Managers Cabin: Enclosed private cabins perfect for managers and other high level employees.
Conference room-Ergonomic furniture along with quality technical facilities makes for a seamless conference experience for you.
address:C-201, 2nd Floor, The First,B/h Keshav Baugh Party Plot,Nr. Shivalik High-Street,Vastrapur, Ahmedabad-380015,
Gujarat.
phone:+9174348 83388
other coworking space in ahmedabad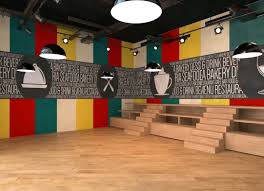 Location
ahmedabad
Login To Write A Review.
Sorry, you don't have permisson to post a review.