Cowork Zone is happy to offer sparkling studio offices for Startups at Hitec City center. To book, call or email us! Fully furnished Plug and Play AC Office Cabins for Startup and early stage companies. Move your teams into our office, fast!
Why pay large amounts for furnishing and office interior when you are not certain?! You can join us fast and leave smoothly whenever you want to!
Looking for sharing office but not happy with the environment? The office you are currently using, is not worth the cost? Struggling in an apartment or locations with not good access roads?
this is happy to invite Startups and New IT / Software Companies which require private office Cabins with Work Stations at new Startup Center, in Hitec City.
Operating office out of an apartment will cost you extras like caretaker salary, power, water, internet bills, maintenance costs, housekeeping expenses etc. Save all this by moving to posh furnished offices at us.
this provides Lockable, Private, Air conditioned Cabins (TEAM ROOMS) at less than shared office cost, with all amenities free, including Power, Mineral Water, UPS backup, WIFI etc
this presents top class office spaces for IT and software companies to operate from. Give a great place for your team to work from.
As long as your starting team size is 4, 6, 8, 10 0r upto 14 people, we have options available, at our office.
OPTION1: 4 Seater (Contact for Price)
OPTION2: 6 Seater (Contact for Price)
OPTION3: 8 Seater (Contact for Price)
OPTION4: 10 Seater (Contact for Price)
OPTION5: 12Seater (Contact for Price)
OPTION6: 14Seater (Contact for Price)
Amenities at Cowork Zone:
* Free WIFI
* Free Power
* Free House Keeping
* Free Maintenance
* Free Mineral Water
* Free Conf. Room Access
* Parking Charges
* No Hidden Extras
* No Lock-in Period
Every Cabin has required number of workstations and an executive Table for the Team Lead and a whiteboard apart from storage cabinet, UPS wiring, Fan, AC and furnishing.
Address: Near Jubilee Ridge Hotel, Hitec City, Hyderabad, India
coworking spaces in hyderabad
coworking spaces in hitech city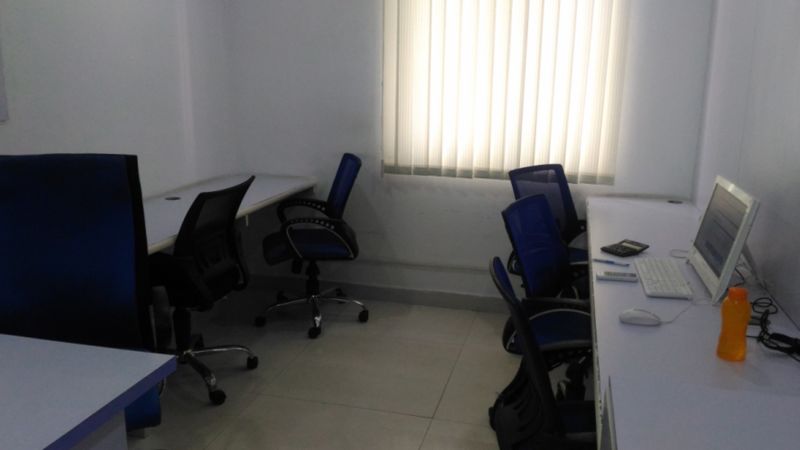 Location
HYDERABAD
Login To Write A Review.
Sorry, you don't have permisson to post a review.