COWORK HOLIC in vastrapur-At Coworkaholic get spacious seating along with high speed internet, electricity, air conditioning, mineral water and all basic needs to have razor sharp focus on work.
they  also take care of your day to day printing/scanning needs. Enjoy complimentary 10 pages print/scan a month and then at affordable price on pay-when-you-use basis.
Our small but comfortable meeting room allows you and your team to have healthy discussions about your work or take interviews of new members for your team.
All of our membership plans given here include all basic amenities, access to pantry area, access to common area, complimentary hot beverages(twice a day) and much more.
Dedicated desk spaces include extra personal storage with more space in addition to all features above.
Private offices are spacious personal cabins for you and your team which includes all the features above along with desired level of privacy & personal storage.
A team of dedicated professionals is ready to help you with anything you need. You are welcomed to enjoy the benefits of working in a contemporary office, while having access to modern amenities and professional services. You will love this place, especially the community!
Quality, flexibility and transparency are combined in a single space, thus the result is amazing. This share working space gathers professionals, freelancers and entrepreneurs from all industries under the same roof. The quality of services is impeccable at COWORK HOLIC spaces. Members have the possibility to work in a vibrant atmosphere, surrounded by like minded people. It is a professional, yet fun environment that aims to meet all types of business needs. Enjoy the perks of working in a flexible coworking space, thus you can customize the membership plans to your convenience. Most importantly, transparency is found in every detail, from prices to services.
address:D-402, The First, ITC Hotel Lane, b/h Keshavbaug Party Plot, Vastrapur, Ahmedabad – 380015
phone :+91-95109 23426
other coworking space in ahmedabad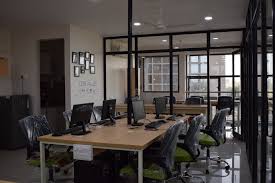 Location
ahmedabad
Login To Write A Review.
Sorry, you don't have permisson to post a review.