VWORK SPACE in greater kailash-Situated in South Delhi, we provide a dynamic environment and supportive community perfect for early stage businesses and entrepreneurs wherein your organisation can scale up. Dynamic, cost effective and convenient, Space is ideal for maximising personal growth.
VWork provides coworking infrastructure and services with top facilities at affordable costs to different stakeholders.
With a great location,this coworking space is close to public transportation, suchas metro and bus lines. Becoming a member here means you have access to all amenities and features, while paying an affordable fee.
Keeping in mind the different needs of ever-growing businesses, we have created dedicated spaces to match your line of work. We aim at making you feel relaxed and focused on your work, while you interact and network with like-minded individuals.
Whether you are just looking for a space to put on your headphones and grind and focus, or are a mobile worker, at-home employee, start-up group, or organization, you can simply plug in your laptop and get to work!
Quality, flexibility and transparency are combined in a single space, thus the result is amazing. This share working space gathers professionals, freelancers and entrepreneurs from all industries under the same roof. The quality of services is impeccable at this spaces. Members have the possibility to work in a vibrant atmosphere, surrounded by like minded people.
Classic Basics:
High-Speed WiFi                                                                                                                                                                                       Air ConditioningCommunity:
EventsFacilities:
Kitchen                                                                                                                                                                                                Personal Lockers
Caffeine Fix:
Free Coffee                                                                                                                                                                                        Onsite Cafe
Atmosphere of organisation is good,this is what requires.People are talented.Work apart from your work,sometimes also good.  gives you the platform to grow and learn and keep growing. Transparency in everything – Price, Services, Terms and Conditions – to start and build a strong relationship based on trust and goodwill. For an individual or a team of co-founders starting up a new venture and are ready to move to an office space with all amenities and facilities set up
other coworking space in mumbai
Address: D-52, Greater Kailash Enclave II, Greater Kailash, New Delhi, Delhi 110048
Phone: 094164 51664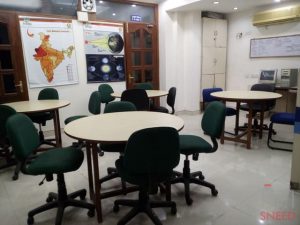 Location
noida
Login To Write A Review.
Sorry, you don't have permisson to post a review.