TECHARBEITS PLUG AND PLAY OFFICE in mayurvihar-With our affordable pricing, we aim to reduce your overheads and at the same time deliver you quality services that will help you work efficiently. Also we can customise the work space according to requirements.
open desk-Opendesk is not another office furniture company, but a global platform for local making – an online marketplace that hosts independently designed furniture and connects its customers to local makers around the world. Rather than mass manufacturing and shipping worldwide, we're building a distributed and ethical supply chain through a global network of makers using CNC routers and standardised sheet materials. We give emerging, independent designers an opportunity to connect with a global network of makers and customers.
virtual office-The concept is popular with companies of all sizes, including self-employed entrepreneurs. One of the primary allures of the virtual office is the flexibility it offers for employees and freelancers to work from a satellite office, home office, remote location or even on-the-go via a mobile device. At the same time, a company can offer its clients and employees a stable home office with access to amenities such as receptionist, conference rooms, desk space, mailboxes, printing and faxing at a permanent address, which are owned and maintained by the virtual office provider or a third party. Virtual office providers may also include digital capital such as cloud storage, web hosting, email and other web-based applications.
private office-Private office is small rooms or cabinets which are separated from the open office by partitions. Sometimes, private office is provided to a group of people who are doing special project, performing confidential nature of work or need of concentration of work.
There are six generic types of meeting space, each supporting different activities The basic functions are essential to the existence of the office. These include collecting, processing, recording, storing and furnishing information. The administrative functions are organisation of office activities, control of stationery, purchase of equipment, safe guarding of assets, management of personnel etc.
other coworking space in mumbai
Address: A15, 4th FLOOR, PARTAP NAGAR MAYUR VIHAR Near, Pocket 1, Metro, Delhi 110091
phone: 092055 01998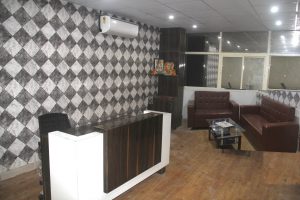 Location
noida
Login To Write A Review.
Sorry, you don't have permisson to post a review.