SHIRDI TECHNOLOGY in thousand lights the best coworking space in chennai. its a group of talented individuals purely focused on providing the state-of-the-art technology solutions to clients. All the members of the technical team are qualified, experienced and dedicated professionals always in pursuit of better perfection, quality and customer satisfaction. Quality is the foremost aspect in the delivery and their is no compromise on it. That is what makes  SHIRDI a successful company and ensures a loyal clientele
Facilities provided by SHIRDITECHNOLOGY in thousand lights
Classic Basics
High-Speed WiFi
Air Conditioning
Catering
Month: Rs. 2500/- to Rs.5500/- Per Seat
Day: Rs.250/- Per Seat
MINI CONFERENCE HALL-8 Seats
Day Rent- Rs. 1500/-(Timings 10Am to 6Pm)
One Hour- Rs. 350/-
PLUS PROJECTOR PRESENTATION: Rs. 400/HD & Rs.800/Full Day
Address: #621,Anna salai, off, Model School Rd, Thousand Lights, Chennai, Tamil Nadu 600006
Phone: 073585 53352
OTHER COWORKING SPACE IN THOUSAND LIGHTS
OTHER COWORKING SPACE IN CHENNAI
Atmosphere of organisation is good,this is what requires.People are talented.Work apart from your work,sometimes also good. SHIRDITECHNOLOGY gives you the platform to grow and learn and keep growing. Transparency in everything – Price, Services, Terms and Conditions – to start and build a strong relationship based on trust and goodwill. For an individual or a team of co-founders starting up a new venture and are ready to move to an office space with all amenities and facilities set up. Student pack – is yet another initiative from  SHIRDITECHNOLOGY which is beneficial for students who are ambitious for ideas and to convert those ideas to reality.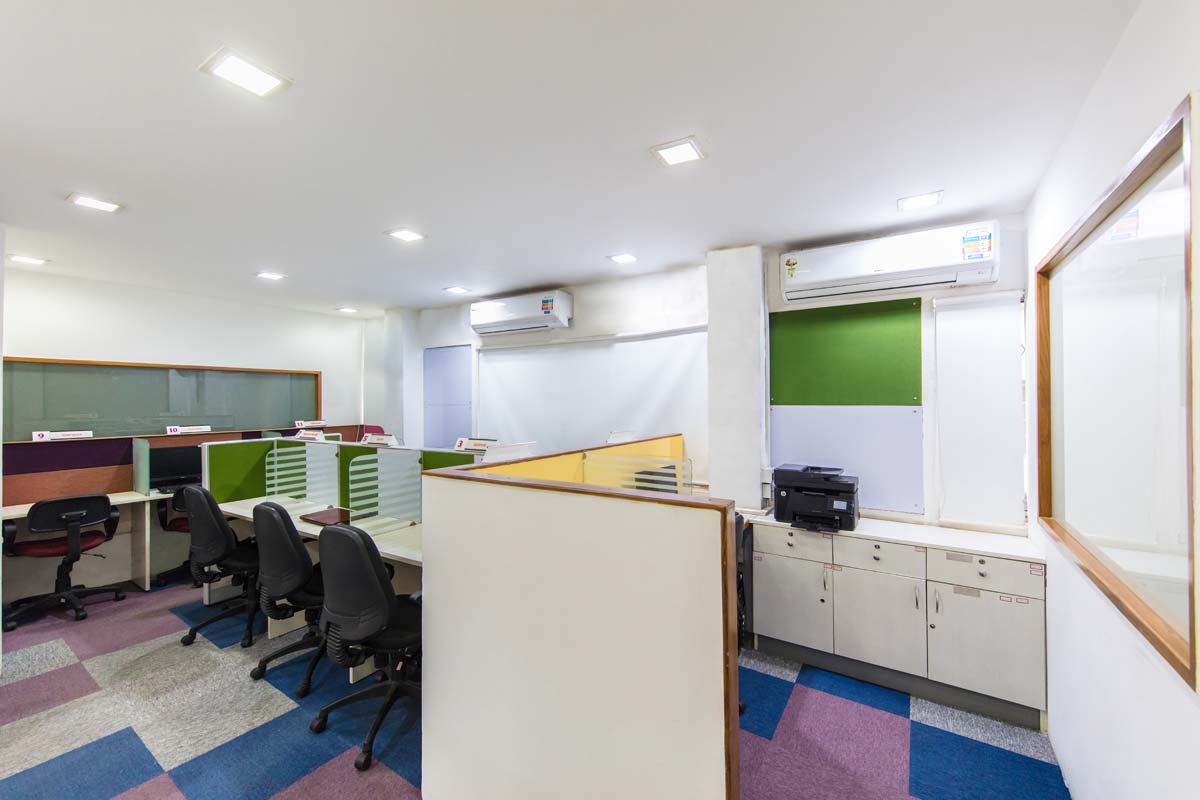 As more and more coworking spaces are spawning across the globe, more and more individuals and startups are looking at them for an ideal setting and location for an office. And for finding that perfect workspace, these customers bank on the reviews that coworking spaces receive from other users. But, invariably, what one finds are reviews that are driven by personal equations and are based on the relationship with the management of a facility and not per  the viability of the place itself.
Location
chennai
Login To Write A Review.
Sorry, you don't have permisson to post a review.