SHAREDESK in nehruplace-Coworking Space offers everything you need in order to get started: meeting rooms, comfortable workstations, networking opportunities and, needless to say, snacks and drinks.At ShareDesk, we know what it takes to get a business off the ground. That's why we built a state-of-the-art Coworking Space, where you can focus on your next big project. From coffee machines to high-speed internet – we've thought about everything you might need.
 Facilities provided in SHAREDESK in nehruplace
Enterprise Speed Internet Connection
Unlimited Tea & Coffee
Printing and Photocopying Facilities
Your private Virtual LAN Network
Wifi Enabled Meeting Room
NFC Based Access, CCTV Coverages
Storage Facilities
Cafeteria
Other Clerical and Concierge Services
Fire Detectors & Alarm
Installed Fire Extinguishers
Car park
SHAREDESK in nehruplace functions by a set of well established values. Quality, flexibility and transparency are combined in a single space, thus the result is amazing. This share working space gathers professionals, freelancers and entrepreneurs from all industries under the same roof. The quality of services is impeccable at this spaces. Members have the possibility to work in a vibrant atmosphere, surrounded by like minded people. It is a professional, yet fun environment that aims to meet all types of business needs. Enjoy the perks of working in a flexible coworking space, thus you can customize the membership plans to your convenience. Most importantly, transparency is found in every detail, from prices to services.
Atmosphere of organisation is good,this is what requires.People are talented.Work apart from your work,sometimes also good. sharedesk  gives you the platform to grow and learn and keep growing. Transparency in everything – Price, Services, Terms and Conditions – to start and build a strong relationship based on trust and goodwill. For an individual or a team of co-founders starting up a new venture and are ready to move to an office space with all amenities and facilities set up. Student pack – is yet another initiative from hashtag startup which is beneficial for students who are ambitious for ideas and to convert those ideas to reality.
Address: 502, 5th Floor, Sahyog Building, 58, Nehru Place, New Delhi, Delhi 110019
other coworking space in mumbai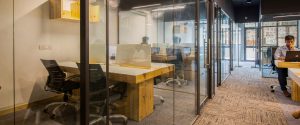 Location
noida
Login To Write A Review.
Sorry, you don't have permisson to post a review.