SHARE OFFICE SPACE in nugambakkam- Coworking Space in Nungambakkam is part of the Corporate Company located inNungambakkam, Chennai provides Shared Desks, Meeting Room, Conference Room, Private Team Offices & Training Room on Short Term & Long Term Basis. Coworking Space in Nungambakkam is Centrally Located in Chennai near Anna Nagar and Anna Salai Road.
Amenities provided in Shared office space
This Coworking Space has modern chairs. This venue has good connectivity to Wifi. The lighting system is up to the mark. The Flooring is quite decent. This venue has a good connection to Wifi even they have battery backup. Even you can get tea/ Coffee during your work. This Coworking space is also available on Saturday. Such Coworking Space is ideal for Independent contractors, Independent scientists or people who need to travel frequently for their work.Co-working gives you the benefit of a full-time office, but you only pay for the number of desks you use. Choose your own permanent desk or sit wherever you'd like each day through a hot-desking setup, available on a first come, first served basis.
Nungambakkam is well connected to other parts of the city. Many of the state-run Metropolitan Transport Corporation (MTC) buses run through Nungambakkam. Nungambakkam has its own Suburban Train Station on the Chennai Beach – Tambaram Railway Station railway line, which connects it to other parts of the city
As more and more coworking spaces are spawning across the globe, more and more individuals and startups are looking at them for an ideal setting and location for an office. And for finding that perfect workspace, these customers bank on the reviews that coworking spaces receive from other users. But, invariably, what one finds are reviews that are driven by personal equations and are based on the relationship with the management of a facility and not per  the viability of the place itself.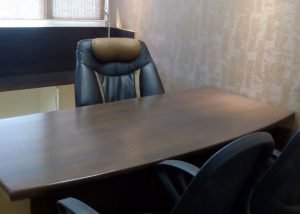 Address: Gee Gee Emerald No:312,9th Floor,Valluvar Kottam High Road, Nungambakkam, Chennai, Tamil Nadu 600034
Phone: 075500 41749
other coworking space in chennai
Location
chennai
Login To Write A Review.
Sorry, you don't have permisson to post a review.