Lets Start coworkspace in JPnagar offers you an amazing co-workspace which helps bright minds nurture their idea and nourish it with top notch facilities and start-up services thereby giving you the right platform to take your idea/business to the next level.
We  provide affordable work space for you and the entire eco-system around it so that you can focus on the core things – Your Idea and Your Venture. We also supplement this with a vibrant community for entrepreneurs where we offer great events/knowledge shares and expert advice/mentoring for you to get those long pending questions answered and make those quintessential connections.
Coworking is a business services provision model that involves individuals working independently or collaboratively in shared office space. The typical user of a coworking facility is self-employed, a telecommuter, or a freelance worker. Some businesses use the spaces to provide employees with  equipment, space and services that they could not otherwise afford. Larger enterprises sometimes use coworking facilities to provide office space when they have more than the normal number of employees working at any given time. In this case, the business may maintain a certain number of memberships to the coworking service.
Services at Lets Start coworkspace in JPnagar:
Work Space
Cabins, Business Cubicles & Collaborative Work Stations
Conference Rooms
White-board & LCD Projector
Secured Workplace
CCTV coverage & night-time security
Ergonomic Chairs
Work comfortably
Laptops/Desktops
On rentals
Ultra-Hi Speed Internet
1 GBPS speed
Printer and Scanner
Charged on usage
Chai Pe Charcha
Two times chai per day
Power Backup
UPS & Generator
Nurture your idea
Build PoC, Evolve & Prototype your idea
Mentoring
Let expert entrepreneurs guide you
Address
Let's START
# 205, 3rd Floor, SA Arcade,
24th Main, J P Nagar 5th Phase, Above YES Bank & HDFC Bank
Bangalore – 560078
coworking spaces in bangalore
other coworking spaces in jp nagar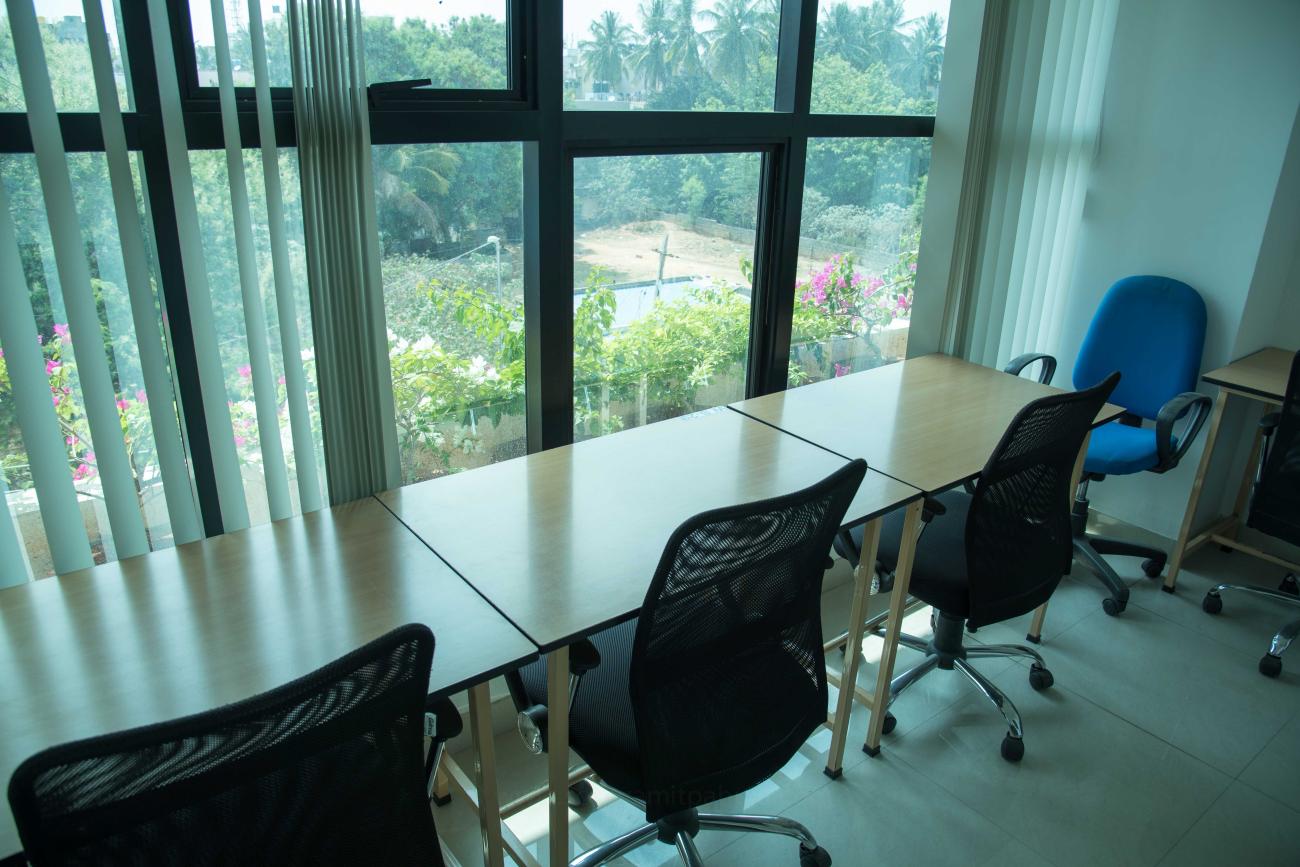 Amenties
Location
bengaluru
Login To Write A Review.
Sorry, you don't have permisson to post a review.