JAYAVILLA in villampuram colony, madhurai-The distance from an idea to a successful startup cannot be covered alone. Valuable companions such as mentors, networking events, great support staff and inspiring people work as a catalyst. The various services provided by Madurai Startups are aligned with the vision of startups and thus help them move from an idea to a successful venture. Our services encapsulate a unique concoction of infrastructure, virtual presence, connection, inspirations and support.
Located on the 3 mins walking distance of main road on the way to the airport from railway station and only 2 km to city center. It is a space for Madurai startups to gather and meet up once in a week.
Classic Basics

High-Speed WiFi
Air Conditioning

Seating

Standing Desks
Beanbags
Ergonomic Chairs

Community

Events
Workshops
Community Lunches
Facebook Group for Members
Slack Channel For Members
Mentorship Programs
Pitching events
Incubator programs
Accelerator programs
Toastmasters

Equipment

Dual / Single Monitors
Video Recording Equipment
Printer
Scanner
Photocopier
Computers (PCs)
Projector
Photo Studio
Greenscreen
VR Equipment

Relax Zones

Outdoor Terrace
Lounge / Chill-out Area

Facilities

Kitchen
Podcasting Room
Skype Room
Co-living Accommodation
Makerspace
Event Space For Rent
Nearby Airbnb
Retail Space

Cool Stuff

Library
Cat-friendly
Board Games

Transportation

Free parking on premise
Bike Parking
5 Minute Walk From Public Transit
JAYAVILLA in villapuram colony, madurai-Quality, flexibility and transparency are combined in a single space, thus the result is amazing. This share working space gathers professionals, freelancers and entrepreneurs from all industries under the same roof. The quality of services is impeccable at this spaces. Members have the possibility to work in a vibrant atmosphere, surrounded by like minded people. It is a professional, yet fun environment that aims to meet all types of business needs. Enjoy the perks of working in a flexible coworking space, thus you can customize the membership plans to your convenience. Most importantly, transparency is found in every detail, from prices to services.
Address: 3780,Floor 1 B,Villapuram, Pudhu Nagar, Madurai, Tamil Nadu 625011
other coworking space in tamil nadu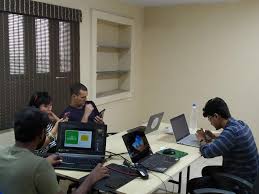 Location
madhurai
Login To Write A Review.
Sorry, you don't have permisson to post a review.