INSPIRE WORKSPACE in ashok nagar has everything covered for your business. Be it a meeting or a workshop, we have facilities that are best in class. Our Mini auditorium occupies 20 palus, It can be used for screening a movie, product launch or group discussion. Our event space is in the center of the town, exhibition and pop ups will attract the whole town.
INSPIRE WORKSPACE in ashok nagar believes in building trustworthy relationships with every member. A team of dedicated professionals is ready to help you with anything you need. You are welcomed to enjoy the benefits of working in a contemporary office, while having access to modern amenities and professional services. You will love this place, especially the community!
The well-built infrastructure with airy ambiance and cafe on top has a view that is soothing for workaholics.
Office for rent Rs.4500 Per month -per Work Station-plug and play
One seat (or) Multi seat Sharing Office space for rent – We are interested in BPO, E- Publishing , and DATA entry companies Ready to start work immediately(24/7) Well Equipped, fully furnished, EB, AC, Security, CCTV, Internet and good power supply with Maintenance Staff will be provided
Amenities
Classic Basics
High-Speed WiFi
Heating
Air Conditioning
Equipment
Printer
Scanner
Photocopier
Computers (PCs)
Transportation
Free parking on premise
Bike Parking
5 Minute Walk From Public Transit
Caffeine Fix
Quality, flexibility and transparency are combined in a single space, thus the result is amazing. This share working space gathers professionals, freelancers and entrepreneurs from all industries under the same roof. The quality of services is impeccable at this spaces. Members have the possibility to work in a vibrant atmosphere, surrounded by like minded people. It is a professional, yet fun environment that aims to meet all types of business needs. Enjoy the perks of working in a flexible coworking space, thus you can customize the membership plans to your convenience. Most importantly, transparency is found in every detail, from prices to services.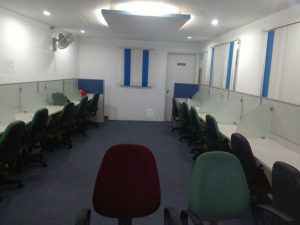 other coworking space in chennai
address: 18/7, Postal Colony 3rd,West mambalam, Manthope Colony, Ashok Nagar, Chennai, India
Location
chennai
Login To Write A Review.
Sorry, you don't have permisson to post a review.