Innowork is a Leading Coworking Space Provider in Noida and Offers wide Range Of Coworking Services including Shared and Private Office Space, Virtual Office Space, Coworking Office Space, Conference Room, Private Cabins and Services to Fit your Business Requirements for Both Long and Short Term Goals.
Innowork – Coworking Space in Noida is a comprehensive coworking space built for businesses with ambitions to scale. Situated in one of Noida's prime locations, Just 50 meters from Noida Sector 16 Metro Station. This coworking space has premium amenities ranging from 24/7 security, Unlimited coffee/tea, Access to meeting/conference rooms accommodating up to 4 – 12 people. Hi-speed wireless internet. Conference and meeting room credits for long term members.
Your business will benefit from the work-space's proximity to corporate blocks and metro station.
Classic Basics

High-Speed WiFi
Heating
Air Conditioning

Seating

Standing Desks
Beanbags
Ergonomic Chairs

Equipment

Video Recording Equipment
Printer
Scanner
Photocopier
Recording Studio

Relax Zones

Outdoor Terrace
Lounge / Chill-out Area

Community

Events
Workshops
Mentorship Programs
Community App
Pitching events
Incubator programs
Accelerator programs

Cool Stuff

Library
Board Games
Arcade Games

Cool Stuff

Library
Board Games
Arcade Games

Transportation

Free parking on premise
Bike Parking
5 Minute Walk From Public Transit

Accessibility

Wheelchair Accessibility
24hr member acces
As more and more coworking spaces are spawning across the globe, more and more individuals and startups are looking at them for an ideal setting and location for an office. And for finding that perfect workspace, these customers bank on the reviews that coworking spaces receive from other users. But, invariably, what one finds are reviews that are driven by personal equations and are based on the relationship with the management of a facility and not per  the viability of the place itself
other coworking spce in mumbai
Address: A1-C , Ground Floor, A Block, Sector 16, Noida, Uttar Pradesh 201301
Phone: 096253 84447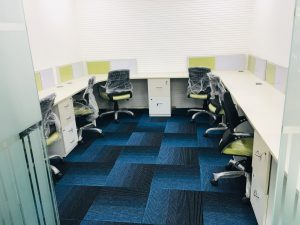 Location
A1C & A1D Ground Floor, Sector 16, Noida UP 201301
Login To Write A Review.
Sorry, you don't have permisson to post a review.