Innov8 in Old Fort Saket is located in a new-age building with a dated style of architecture, nestled amongst many of the historical sites in south Delhi. The blend of technology and optimal usage of space, coupled with the charm of ancient design elements brings out a unique yet highly functional co-working space. The design encapsulates the essence and textures of both minimal and bold sense of style. Arches are been prominently used to incorporate historic design elements while keeping the general tone of the interior space muted with a neutral colour palette. Lighter tones of textures of wood along with flora add a splash of natural life within the space.
Offerings & Pricing at Innov8 in Old Fort Saket:
DESK & OFFICE SPACE
Private Offices
Choose a private cabin to work without any disturbance with world-class amenities.
Features
Starting₹ 26,199 / month
Dedicated Desks
Exclusively reserved the seat you love to work from!
Features
Starting₹ 17,699 / month
Hot Desks
A flexible open desk for work on the go.
Features
Starting₹ 11,399 / month
Meeting Rooms
Ideal workspace for conducting interviews, business review meetings and much more. Equipped with Noise-Proof Cabins, Hi-Speed Wifi and Whiteboards.
Features
Starting₹ 800 / hr
Event Spaces
Our event spaces can accommodate small to large gatherings of individuals with great flexibility.
Features
Starting₹ 2000 / hr
Amenities:
Onsite Staff
Cleaning Services
Micro-Roasted Coffee
Lift access
Unique Common Areas
Air Conditioning
High Speed Internet
CCTV Cameras
Address: Saket District Centre, Next to Select City Walk Mall, District Mall, Sector 6, Pushp Vihar, New Delhi-110017
coworking spaces in delhi
other coworking spaces in old fort saket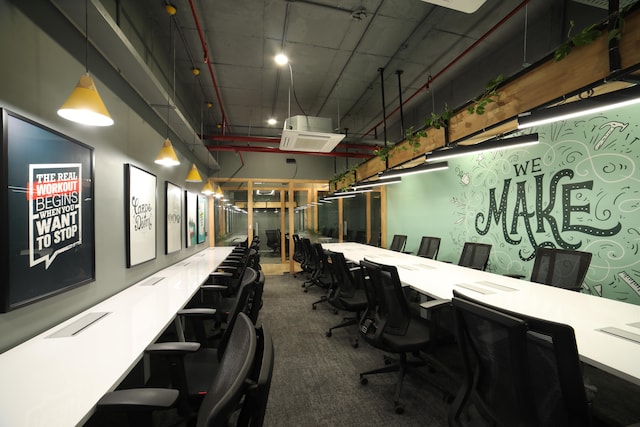 Location
new delhi
Login To Write A Review.
Sorry, you don't have permisson to post a review.