GO HIVE in sector 43-Located within Global Foyer Mall, GoHive is a melting pot for community events and business opportunities at the best that Golf Course Road has to offer. Walk out for a quick bite or head down with the team to let your hair down after a productive day at work
Open Desk as Available

High Speed Wi-fi

Refreshments

Access to Meeting Room

Attendance Tracking

Mail Handling

FIXED DESK

₹ 15000 / Month

Fixed Desk

High Speed Wi-fi

Refreshments

Access to Meeting Room

Attendance Tracking

Mail Handling

Locker

PRIVATE STUDIO

₹ 18000/ Month/ Seat

Private Cabin

High Speed Wi-fi

Refreshments

Access to Meeting Room

Attendance Tracking

Mail Handling

Locker

Open Desk as Available

High Speed Wi-fi

Refreshments

30 min Meeting Room Access

CONFERENCE ROOM

₹ 1000 / Hour

Private Cabin

High Speed Wi-fi

Refreshments

Access to Meeting Room

Attendance Tracking

Mail Handling

Locker

MEETING ROOM

₹ 500 / Hour

8 Seater

High Speed Wi-fi

Refreshments

Printing Facility

VIRTUAL OFFICE

₹ 2000 / Month

Fixed Desk

High Speed Wi-fi

Refreshments

Access to Meeting Room

Attendance Tracking

Mail Handling

Locker
Classic Basics

High-Speed WiFi
Heating
Air Conditioning

Equipment

Printer
Scanner
Photocopier
Computers (PCs)

Caffeine Fix

Free Tea
Free Coffee
Onsite Cafe
Quality, flexibility and transparency are combined in a single space, thus the result is amazing. This share working space gathers professionals, freelancers and entrepreneurs from all industries under the same roof. The quality of services is impeccable at this  spaces. Members have the possibility to work in a vibrant atmosphere, surrounded by like minded people. It is a professional, yet fun environment that aims to meet all types of business needs. Enjoy the perks of working in a flexible coworking space, thus you can customize the membership plans to your convenience. Most importantly, transparency is found in every detail, from prices to services.
Address: 404, 4th Floor, Global Foyer, Golf Course Road, Sector 43, Gurugram, Haryana 122002
Phone: 070710 00444
other coworking space in haryanna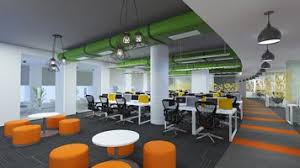 Location
gurugram
Login To Write A Review.
Sorry, you don't have permisson to post a review.