FUEL SPACES in pimple nilakh- Fuel spaces offer freelancers, self employer and small startup a chance to work in a fully equipped office space in pune without concerning about the costs of build up an actual office. By taking a shared space, you can calmly manage your business without worrying to figure out and allocate funds for office set up and other overhead that comes with open a business.
We at Fuel Spaces, believe that "better" is a worthwhile destination, and we aim to support your journey. Our flexible workspace options let you choose how you work best. Whether you prefer a Private Office, Designated Desk or just a single Co working Space, our facilities let you grow your business without ever having to move. And our committed team will provide concierge-level service along the way.
Classic Basics

High-Speed WiFi
Heating
Air Conditioning

Seating

Standing Desks
Beanbags
Ergonomic Chairs

Equipment

Sound Recording Equipment
Video Recording Equipment
Printer
Scanner
Photocopier
Computers (PCs)

Relax Zones

Outdoor Terrace
Lounge / Chill-out Area

Facilities

Kitchen
Podcasting Room
Skype Room

Cool Stuff

Dog-friendly
Cat-friendly
Community / Networking
Fuel spaces help you to network and collaborate with a wide range of bright minds. Freelance writers might choose to team up with graphic designers, website designers, programmers and other writers to shape up new perspectives. How about making new friends in the process!!!
Social Connections
In the professional world, connections are always important. Socializing with other person or team is a huge benefit that comes along with using co-working spaces. There is a huge potential for interacting with other partners in the same field through social media. Social connection helps you and your social friends to come together with common ideas to help build businesses or startups in future. That's the beauty of coworking.
address:New D.P.road, Pimple Nilakh, Vishal Nagar,Pune – 411 027
phone:+91 8793873006
other coworking space in pune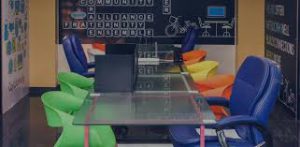 Location
PUNE
Login To Write A Review.
Sorry, you don't have permisson to post a review.