CONCLO office space in perungudi   offers office space and coworking space in , Chennai with ample parking for 4 wheelers, 2 wheelers and bicycles.  The coworking office location is very close to public transport and transit facilities. It is has an emerging style of working in an innovative environment, usually a shared work space, that is more flexible to work here.
From hot desks to private offices, these places give you room to grow, offer privacy, with an all-taken-care-of approach. Digital nomads may focus completely on their passion.the prices are also well affordable for  start ups business.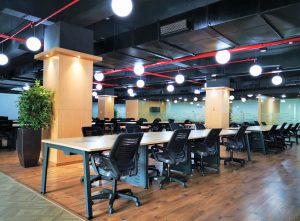 facilities in CONCLO office space
Skype room
Chill out room
Silent zone
Printer
Scanner
High-Speed WiFi
Air Conditioning
24/7 access
 Full-time power backup
Receptionist service & Business landline
conclo office space in perungudi , Chennai , covers an area of 35,000 sq.ft and can accommodate more than 500 seats. This workspace ensures a synergy for the entrepreneurs who are all ready to launch their business at rocket speed.
This coworking space in perungadi  is one of the most comfortable and friendly shared workspaces where like-minded people come, collaborate, share ideas and help each other to grow their businesses. Starting at Rs. 5000/seat this space offers you dedicated desks, hot seats, private as well as large cabins with affordable prices.
Website: http://www.conclotechnologies.com/
other coworking space in Chennai
 Address :No 96, Greeta TechPark, Phase 1, 1st Floor, Perungudi, Chennai – 600096, Near Indian Public School, VSI Functional Industrial Estate
In conclo  office space perungudi  we offer a modern and professional space with business services that a business needs, end to end, at an affordable cost. We believe in a professional, fun and productive atmosphere so we support your growth by providing an opportunity to participate in training / elevators pitch / Coffee talks by successful entrepreneur, brand building and networking with other big wigs in this coworking space arena.
Location
chennai
Login To Write A Review.
Sorry, you don't have permisson to post a review.