Blockspace in sector 63  is a novel initiative in the direction of providing the launchpad for individuals, startups & multinational organizations working in blockchain & Emerging technologies
Collaborative office workspaces for startups & organizations working on the latest technology.
World Class Training & Certification for individuals who wish to learn about blockchain development.
Virtual offices for international companies that need a global presence. They got everything to get the work done while having a great time: Shared work area, Private Cabins, High-speed WiFi, Conference rooms, Caféteria, Chill zone and more.
Classic Basics

High-Speed WiFi
Heating
Air Conditioning

Equipment

Dual / Single Monitors
Printer
Scanner
Photocopier
Computers (PCs)

Relax Zones

Outdoor Terrace
Lounge / Chill-out Area

Catering

Kitchen
Co-living Accommodation
Personal Lockers
Quality, flexibility and transparency are combined in a single space, thus the result is amazing. This share working space gathers professionals, freelancers and entrepreneurs from all industries under the same roof. The quality of services is impeccable at this place . Members have the possibility to work in a vibrant atmosphere, surrounded by like minded people. It is a professional, yet fun environment that aims to meet all types of business needs. Enjoy the perks of working in a flexible coworking space, thus you can customize the membership plans to your convenience. Most importantly, transparency is found in every detail, from prices to services.
BLOCKSPACE in sector 63 believes in building trustworthy relationships with every member. A team of dedicated professionals is ready to help you with anything you need. You are welcomed to enjoy the benefits of working in a contemporary office, while having access to modern amenities and professional services. You will love this place, especially the community!
Address: D – 15, Sector 63, Noida, UP – 201301
Email: info@almorablockspace.com
Phone: +91 8802771704, +91 9818641976
other coworking space in noida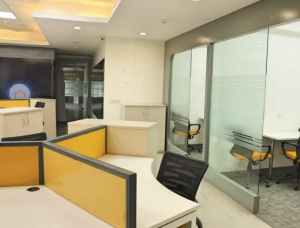 Location
noida
Login To Write A Review.
Sorry, you don't have permisson to post a review.