BCOGENT SOLUTIONS in sector 62 -Co-Working space has been gaining a lot of popularity; 'cost effectiveness' being one of the major reason among various others. B-Cogent have brought Best Co working Space for Startups, entrepreneurs or freelancers preferring something away from their boring cubicles with affordability like a breathe of fresh air. Personal or professional, you can work on your own projects or collaborate with us. Additionally,  provide recreational facilities for active and enthusiastic environment.Relatively a new concept in the Indian corporate world, Open Coworking Office Space Rentals is aimed at providing creative energy and productive environment to small businesses, self-employed individuals freelancers, and contractors to work better. Bid farewell to monotonous and dreary workplace or home office. Open Coworking Office is a great way to meet with entrepreneurs and business minded professionals while being independently productive.
BCOGENT SOLUTIONS in sector 62  believes in building trustworthy relationships with every member. A team of dedicated professionals is ready to help you with anything you need. You are welcomed to enjoy the benefits of working in a contemporary office, while having access to modern amenities and professional services. You will love this place, especially the community!
. Quality, flexibility and transparency are combined in a single space, thus the result is amazing. This share working space gathers professionals, freelancers and entrepreneurs from all industries under the same roof. The quality of services is impeccable at Woco spaces. Members have the possibility to work in a vibrant atmosphere, surrounded by like minded people. It is a professional, yet fun environment that aims to meet all types of business needs. Enjoy the perks of working in a flexible coworking space, thus you can customize the membership plans to your convenience. Most importantly, transparency is found in every detail, from prices to services.
other coworking space in noida
Address: i-Thum Tower – A, Office No. 602, 606 & 607, Sector 62, Noida, Uttar Pradesh 201309
Phone: 096503 25789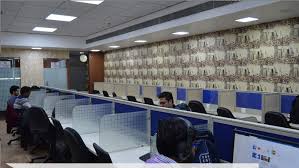 Amenties
Location
noida
Login To Write A Review.
Sorry, you don't have permisson to post a review.